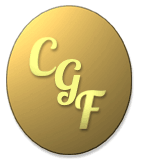 SUPPLIERS OF GUITAR BODIES
AND
OUR CUSTOMERS
Our affiliates have many options for unfinished guitar bodies available for your project. One of the following companies will have the exact guitar body you are looking for. They will work with you to produce the guitar body you need.
We have included on this page some of our customers. They build very high quality guitars. Their websites can give the hobby guitar builder inspiration for a build. They may even have the perfect guitar for you.
SLOWLANE GUITARS
If you are in the market for a top quality custom built guitar, check out Slowlane Guitars. We are proud to supply many of the finishes on the guitars sold by this company. These guitars are built by a guitar player that is also a Muscular Dystrophy patient. Not only would you receive a top quality guitar at a reasonable price, you would also be supporting the Muscular Dystrophy Association. The profits from Slowlane Guitars are donated to the MDA. View the custom guitars that are currently available at www.slowlaneguitars.com. 
RENEGADE GUITARWORKS
If you are looking for a high end custom guitar body, you need to look no further.  Renegade GuitarWorks is a family owned shop that produces custom guitar bodies individually.  They create beautiful bodies with various exotic wood tops and quality mahogany backs. If you need a custom built guitar body contact Renegade. They sell their guitar bodies all over the world to luthiers and custom builders. Visit them on Facebook and see more of their work.
SAYLOR GUITARS
Saylor Guitars is a small custom guitar builder. They manufactuer all types of guitar bodies. Their guitar bodies include solid body, chambered, stratocaster style, telecaster type, and many other body styles.  You can be sure the owner of this company will be there to guarantee you receive the guitar body you need. Visit SaylorGuitars.com or their Facebook page and see their latest guitar body style and finished builds by their customers.
ADAM'S STRING SHACK
Adam Lipansky, the owner of Adam's String Shack can take care of all your guitar needs from repairs and restoration work to custom builds. He works on electric and acoustic guitars along with many more of the stringed instruments. If you need lessons to play your guitar, he can help with that also. 
You can see more of Adam's work at AdamsStringShack.com or his Facebook page.
GLUFF
GUITAR BODIES
ERIC GANGLUFF
EGANGLUFF@YAHOO.COM
GLUFF GUITAR BODIES
Eric Gangluff specializes in chambered guitar bodies. These bodies are light weight and sound great. Eric makes all of the Gluff guitar bodies. He uses a variety of woods, including many exotic woods. Gluff Guitar Bodies has a stock of guitar bodies ready to ship in various price brackets. Contact Eric on Facebook and see what he has in stock.